Vehicle Fleet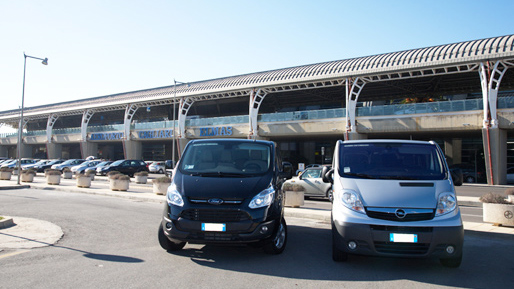 Unsere Autos sind neue Opel Vivaro. Die Autos sind geräumig, komfortabel und funktionell auf die Bedürfnisse der Reisenden, für die Kinder-und Be-und Entladen Gepäck.
Designed to ensure maximum comfort to the traveler, our Opel Vivaro include all accessories for your Comfort, Security and Privacy (Air Conditioning, Fridge, Tinted glass, Hi Fi stereo, Reclining Seats and Ample boot space), to guarantee relax during your trip.
All cars are carefully checked before each service and the coupons are made only in authorized workshops Opel to offer the ultimate in security.
Our taxi service is characterized by comfort, punctuality and efficiency. For any request please contact us at:

Email: info@autoservizibratzu.it | Request a Quote
Why choose a Taxi service with us ?
We have fixed prices based on the destinations and number of people. No surprise from taximeter!
No more long waits! When you arrive at Cagliari airport you will find the driver waiting for you!
Our cars are provided with all kinds of accessories for Comfort, Security and Privacy.
Our drivers are professionals, courteous and polite.