About us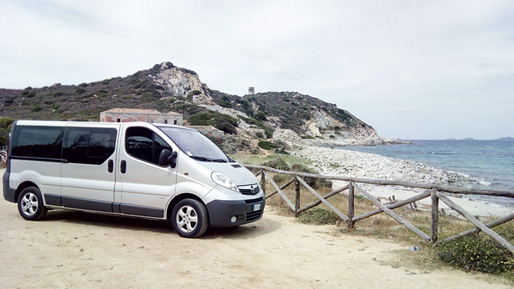 Autoservizi Daniele Bratzu is a company born from many years experience in the transport sector, particularly in the transport of passengers by road. Our team consists of of a group of professionals registered to the Chamber of Commerce and possess all the qualifications necessary to practice the rental with driver services.
Autoservizi operates mainly in the provinces of Cagliari and Middle Campidano and in all major towns of historic and touristic interest in Sardinia.
Autoservizi offers a car rental service with driver for companies, individuals or groups of people interested in transfers to ports, airports, maritime and railway stations, hotel, medical facilities, tours and excursions, guided tours in the cities and historical centers, events, conferences and meetings.
Autoservizi offers its customers cars designed for transporting people and children comfortably in any travel with the most complete equipment of accessories for Comfort, Security and Privacy Policy.
Autoservizi means to travel with punctuality, comfort and transparent prices!

Our taxi service is characterized by comfort, punctuality and efficiency. For any request please contact us at:

Email: info@autoservizibratzu.it | Request a Quote
Why choose a Taxi service with us ?
We have fixed prices based on the destinations and number of people. No surprise from taximeter!
No more long waits! When you arrive at Cagliari airport you will find the driver waiting for you!
Our cars are provided with all kinds of accessories for Comfort, Security and Privacy.
Our drivers are professionals, courteous and polite.